Reliance Jio's customers felt a big tweak, the company discontinued this cheap recharge plan
New Delhi: If you are a customer of Reliance Jio, here is the news for you. The company has now discontinued its popular plan. Now Jio's Rs 98 plan cannot be recharged. The company has removed the plan from its website. Jio updated the Rs 98 prepaid plan in December last year. The Rs 98 plan was the company's cheapest plan with a validity of 28 days.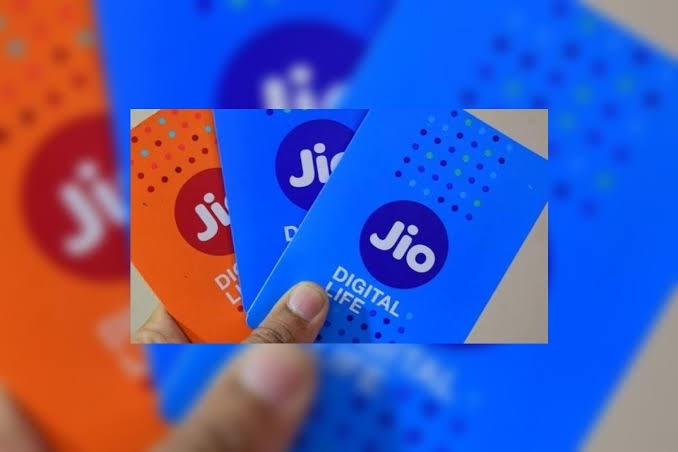 Now the plan will start from Rs 129
Now Jio's cheapest plan will start from Rs 129. The validity of this plan is 28 days. It gets customers 2GB of data per day. This plan includes Jio to Jio calling pre. Users get 1,000 minutes to call another network number. The plan comes with 300 SMS and a complimentary subscription to Jio apps.
The Rs 98 plan had these benefits
The Rs 98 plan, which was dropped from the listing of Geo's prepaid plans, had a validity of 28 days. The plan offered users a total of 2GB of data. Geo-to-Geo calling is free in this plan of Geo. At the same time users get the facility to send 300 SMS. Calls to other network numbers in the plan were subject to an IUC charge of 6 paise per minute.
Airtel's cheapest plan
Airtel's three plans are currently in the market. Priced at Rs 98, 149 and 179. The 98 plan comes with 6 GB of data. The validity of this plan is 28 days. In addition, the Rs 149 plan offers 2 GB of data per day and unlimited calling and 300 free SMS on all networks. Airtel's Rs 179 plan offers the same benefits as the previous plan.
Also read New Delhi: Over 8 crore Pradhan Mantri Ujjwala Yojana beneficiaries will be entitled to a total of three 14.2-kg LPG cylinders
Reliance Jio has discontinued its Rs. 98 prepaid plan.
Reliance Jio and Vodafone have decided to take some prepaid plans off their portfolio. While Jio has all-together discontinued a prepaid recharge plan, Vodafone has just stopped offering double data benefits on some of its prepaid plans. Here's everything you need to know as a customer.
Also read Lockdown 4.0 Guidelines: Here is how fourth phase is expected to be different
Vodafone recently introduced double data benefits on some of its prepaid plans. Now, the company has discontinued the offer on the Rs. 399 and Rs. 599 recharge plans. Both the plans offer 1.5GB data per day alongside unlimited calls and other benefits. The Rs. 399 plan offers 56 days of validity whereas the Rs. 599 plan brings in only 84 days of validity.
With the introduction of the double data benefits, both the plans offered 3GB of high-speed data per day. The benefits, however, were available only to select telecom regions.
As for Reliance Jio, the company has discontinued its budget-friendly Rs. 98 prepaid recharge plan. The plan offered 2GB of high-speed data alongside unlimited Jio-to-Jio and landline calling benefits. In order to make calls to other networks, used had to pay the IUC charges.
With the plan being discontinued, the cheapest Jio prepaid recharge plan to offer 28 days of validity is the Rs. 129 plan. The plan offers 2GB data, Jio-to-Jio unlimited calls, 1,000 minutes of non-Jio calls FUP, 300SMS messages and more.
Read This Article In Gujarati
Tags : jio prepaid plan | Jio Recharge Plan | Prepaid recharge plan | Reliance Jio | Reliance Jio plan | reliance jio recharge plan